Publishing Projects
---
Bouncing Balls

by Johanne Deffarges & Inés Gradot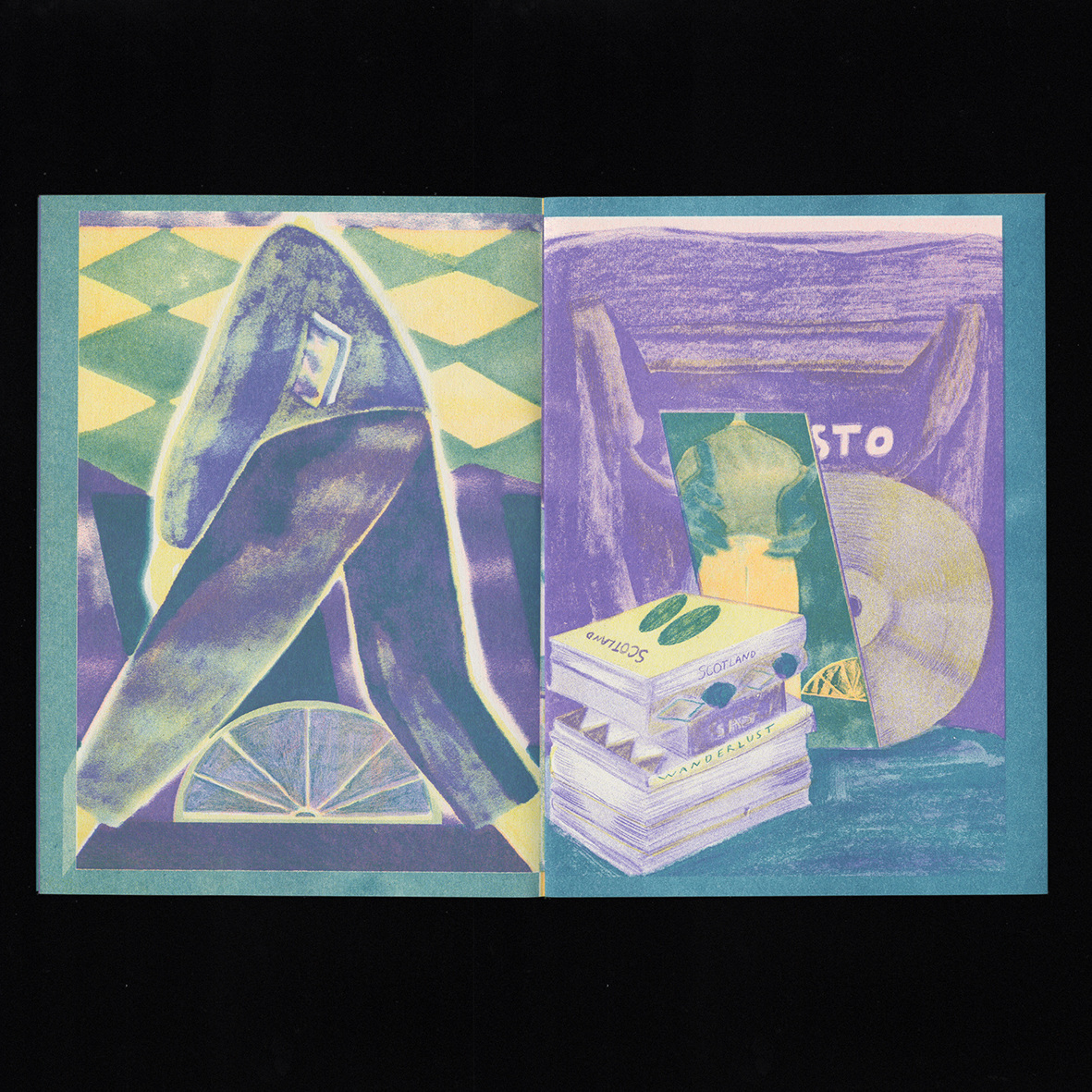 Sunday's Print Service
140mm x 190mm
20 pages
1-5 colour Risograph
Staple bound
Edition of 50
2019

Sold out!
Produced as a printing residency within the walls of 32 St Andrews Street. Via the channel of Ghost Comics Festival, Sunday's placed an open call to all Scotland based applicants and this is the fruit of that labour. A beautiful five (!!!) colour publication by two of Glasgow's most talented illustrators Johanne Deffarges & Inés Gradot. Working collaboratively within the boundary of a window and with a loose narrative, the spectacular outcome not only shows the capability of the practitioners in the realm of image making but also their firm grasp on their printing method.